8biitLo6

chat with 8biitLo6
| | |
| --- | --- |
| gender: | woman |
| looking for: | dating a man |
| distance: | 1920 km |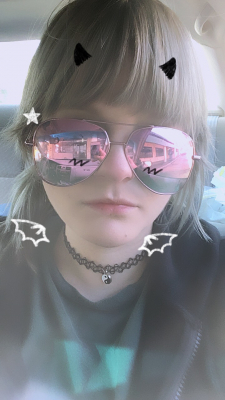 about 8biitLo6:
I seem to find myself alone no matter where I go or who I talk to because no one understands my sincere interests. My passion is music.
what 8biitLo6 would like to do on a first date:
I like toHang out smoke weed lol
I work a lot and my life was once golden. It now took a fall and I work full time two shit jobs but the effort is more than there. I accommodate to this new I guess you can call it life by smoking my pain away. Listening to music alone because my friends are mostly all square and don't understand my passion for black metal and other surrounding genres
8biitLo6's profession:
I work.
8biitLo6's interests:
Green music and being genuine.
physical:
ethnicity:
white
height:
5' 2" (157 cm)
body type:
average
hair color:
blond
eyes color:
hazel
social:
do you still live with your parents?
no, I live in my own appartment
marital status:
single
do you like metal (the musical genre)?
I'm a metal head! lml
health:
are you vegan?
sometimes
do you drink alcohol?
rarely
do you smoke cigarette?
occasionally
do you smoke pot?
often
do you take other drugs?
occasionally